Careers
Join our Team   
At Foothills Bank, every decision we make revolves around our values:
Outstanding service to our customers
Honesty and Integrity
Fun manager-team building activities
Respect for each of our team members
Giving to and supporting the communities we're honored to serve, and
Focus on helping people achieve their dreams
We strongly emphasize on both being happy and making others happy.  See for yourself why our team loves working here!
We are committed to providing a fair and competitive compensation program to:
Attract and retain employees with high skill levels who are committed to furthering the goals, objectives, and values of our organization.
Encourage employees to continually develop and apply the knowledge, skills, and abilities needed to meet the needs of our business and customers in the communities we serve.
Reward employees for their performance, accountability, and contributions.
Reinforce teamwork and collaboration across departments and divisions.
Medical, dental, and vision coverage
Health Savings Account
Flexible medical & dependent care spending accounts
Additional supplemental insurance
Fertility, pregnancy & family support program
Diabetes management program
Nurseline for virtual care 24/7/265
MDLive for virtual doctor visits
Group and Voluntary Life and AD&D Insurance
Long term care coverage
Eligibility for and the terms and conditions of our employee benefits are governed by written plan documents.  Glacier Bancorp, Inc. reserves the right to amend or terminate any benefit plans, programs, policies, or practices at any time, for any reason, with or without notice.
Paid vacation and sick time off
Paid holidays
Time off for bereavement & jury duty
Comprehensive Leave of Absence programs

Our employee's overall health and well-being is a top priority.  It is our goal for everyone to experience a high quality of life at work so they can have quality time with their families and communities.  Additionally, we are committed to working with our employees to maintain a safe workplace.  Here are just a few examples of how we do it:


GBCI Injury and Illness Prevention Program
Safe & Wellness Ambassadors
Work-life Balance Employee Assistance Program (EAP)
Quarterly Wellness Campaign
WellSteps program offering assessments, goal setting tools, activities, incentives, and rewards!
Workstation Ergonomics Assessments
Discounts on banking products & services
Financial wellness training & guidance
401(k) retirement savings plan with immediate vesting, employer contributions, and profit sharing
Perks at Work program - exclusive discounts on top brands and products for employees!
Annual baseline education
Continuing education offered monthly
Tuition reimbursement for college courses
Leadership development education & support
Internal career portal for advancement opportunities
Job progression programs
Master Education from the Pacific Coast Banking School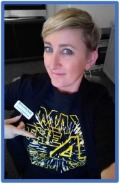 Renni Christensen - Lead Trainer
I moved to Arizona 3 years ago and applied to every bank in town. After receiving multiple job offers as a Teller/New Account Representative, I decided to accept the position offered to me by Foothills Bank. The reason I chose Foothills over the others was two-fold. First, I believe the community-driven purpose of our organization was conveyed during my interview process and I got an amazing sense of teamwork, positivity and fun personalities from my interviewers, coupled with a drive to support our customers and community. Second, the opportunity for advancement felt real and has certainly proven to be. After just a year with Foothills a new position was created for a Trainer - guess who got it?! Choosing our Foothills Bank Family has turned into one of the best decisions I've ever made! If you are looking for a professional setting which also enjoys getting to know and laugh with our team mates as well as our customers (which are known by name as soon as they walk in the door), don't hesitate to apply today!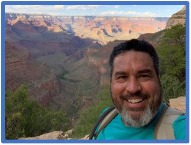 Chad Noble - Project Manager
I've had the pleasure of being a part of the Foothills Bank Family for over 18 years, and thoroughly enjoy every moment of it!  They have provided me so many resources and tools to enhance my knowledge and skills within the organization, which is very much appreciated as Foothills Bank is always on the move and continually growing.  The executive team has always made themselves available and values input from all of us, which really contributes to a caring work environment.  Foothills Bank has definitely been an educational and fun-filled experience and I look forward to continually working with the high-quality people here for a long time to come!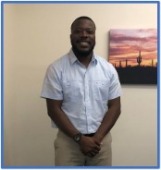 James Perry - Branch Manager
I love working for Foothills Bank. We treat each other like family and the benefits are amazing. We get to know each of our customers to really bring the feel of a true community bank. Without a doubt, Foothills Bank really cares about their employees and customers.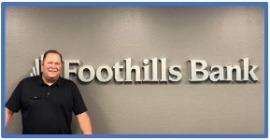 Doug Lindberg - Senior Commercial Lender
I have worked in the banking industry for over 20 years and love working at Foothills Bank. Foothills Bank provides a community focused approach to banking and provides financial solutions that are personalized to meet the needs of our individual and business customers.
The leadership team of Foothills Bank has created and continues to foster a workplace culture that feels like family. This culture attracts top notch team members who are actively engaged in every facet of their job function. If you are looking to work at bank that is small enough to make decisions locally but still has the strength of a larger financial institution, then the Foothills Bank Family is for you.  
Darla Catalfamo - Executive Assistant
There are some things you just can't take for granted, especially when it comes to your employer! Let's be honest, many of us spend more time at work then we do with our own families. It's incredibly important to be a part of a company that values it's employees. It's important to feel like you have a purpose with what you contribute and that you have the opportunity to learn and grow! The only way to truly do great work is to love what you do. While I am unable to list everything I love about the company I work for, let me list a few of the top reasons Foothills Bank is unlike any other organization…
Strong and Positive Leadership
Our leadership team is amazing. They know how to build strong relationships and provide open communication with their employees. They know how to motivate their team and hold everyone to high standards of responsibility and accountability.
A Positive Culture
A business should always have motivation to do more than simply achieve financial success. Whether the company is fueled by the love of business or the love of the product/service they provide, they need to care about what they do enough to want to continue through tough times. This inspiration should be passed on to employees. People here care about others, want to see everyone around them succeeded, and have fun doing it!
Employee Growth & Development
Employees should not only be suited to the jobs they do but should also feel motivated to achieve success. Foothills Bank has dedicated quality resources and exceptional educators to further develop their employees. They frequently assess their training and procedures and constantly work to improve methods.
A Genuine Passion To Improve Our Community
I have never seen a company as involved with the community as this one! There is a constant passion to go out and make a positive impact. They volunteer, give money, and partner with some incredible organizations. Some of these (to name a few just this year) include 10 different youth programs, 4 homeless shelters, 5 abuse clinics, 3 veterans programs, multiple projects to help low income families, financial education programs, and the list just keeps going!
Focus on High Quality Products & Customer Service
No matter how many good qualities a business exhibits, if they don't provide customers with excellent products and services, they won't be in business long. Our organization pays attention to customer concerns and works to resolve concerns quickly and fairly. This helps employees feel great about what they do and gives us passion to continue doing what we do best!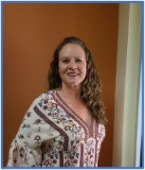 Michelle Christ -Trainer
I love working at Foothills Bank ~ You get the Community Bank feel with the big bank support.  There is opportunity for teammates to promote both within Foothills and Corporately and the bank fully supports teammate growth and development.  This is truly a family environment and a happy place to be.  


Debbie Seliquini - Mortgage Loan Consultant
Glacier Bank/Foothills has great benefits such as 401k, profit sharing plus employee discounts on home mortgages.  When comparing conventional rates, we are very competitive and being able to offer construction loans, gives us a nice edge on the market.   
Glacier Bancorp IS AN EQUAL EMPLOYMENT OPPORTUNITIY EMPLOYER.
Qualified applicants or employees will receive consideration for employment without regard to race, color, religion, national origin, sex (including pregnancy), sexual orientation, gender identity, mental or physical disability, genetic information, protected veteran status, or any other category protected by applicable federal, state or local laws.
Corporate Equal Employment Opportunity Policy Statement
EEO is the Law
EEO is the Law Supplement
E-Verify Participation Poster
Pay Transparency
Right to Work Poster (English)
Right to Work Poster (Spanish)
Employee Polygraph Protection Act
Family and Medical Leave Act
Uniformed Services Employment & Reemployment Rights Act (USERRA)